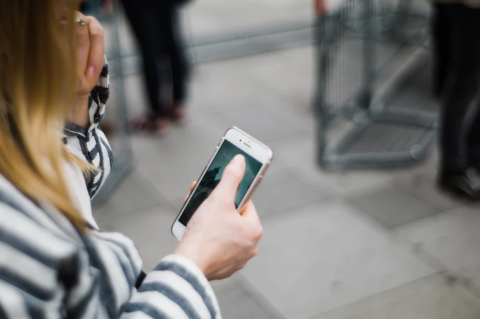 There are investment apps. There are crypto apps. And then there's BitLeague-- the world's first mobile crypto-banking app platform.
We've taken everything there is to love about bitcoin, fused it to a banking platform that puts traditional models to shame, and included a host of features that give you the power to deposit, exchange, and take out loans-- all at the tap of a button. Additionally, unlike traditional bitcoin investment apps that impose heavy fees and penalties, our platform is fee-free, meaning your deposit remains your deposit, no matter what.
In a way, we haven't just built a mobile crypto banking platform. We've built a newer, faster, smarter way to do bitcoin. Here's to the way bitcoin should be.
A platform created for your convenience
Though we officially announced our app several months ago, the latest iteration and relaunch of the platform sees a number of upgrades designed to help customers seamlessly connect to the processes they care most about. We've re-engineered the aesthetic of the app to be simpler, cleaner, and more intuitive-- including moving the options to buy or sell and send or receive within finger's reach at all times, elongating the screen for easier scrollability, and adding a beautiful parallax slider menu that intuitively reacts to page depth.
But enough about the exterior.
The inner workings of the platform hinge, in large part, on providing a simplistic yet satisfying experience and an easy way to make decisions with your holdings. Looking to trade? Simply navigate to the appropriate icon, and open the screen to your account's total value, options to buy or sell, and more. Term deposits, our most popular feature, is easy to access from any screen, and provides the option to sign up for term deposit interest rates from 6.7% for 12 months to a whopping 9% for a 36-month term. Finally, take out a loan against your own bitcoin collateral from as low as 3.99%, and choose repayment options that span from six months to twelve months with our instant loan feature.
Everything about the app's redesign screams ease and convenience-- and the fact that even the most complex of transactions can be completed in a matter of mere minutes-- fee-free-- speaks to the time devoted to a product that truly is second to none.
A company designed for the discerning investor
While our app, in large part, has always spoken for itself in terms of its myriad of features and functionality for a number of different users, its recent redesign is nothing if not a nod to our commitment and dedication to pushing the envelope in all things crypto banking. We've designed the BitLeague app to be as nimble as its users are-- which means including unheard of policies like penalty-free early termination-- and we've made it easier than ever for the discerning investor to get much, much more for less with guaranteed returns through a term deposit program that remains the first and only of its class.
We are in effect, doing what no crypto-banking company has done before-- pushing the envelope not just in terms of the medium we deal in, but in terms of the people we deal with. We are a company built by and for the investor that wants more out of their hard work, and our app doesn't just complement our background-- it bolsters.
We are BitLeague.
And our new, improved, incredible app is unlike anything you've ever experienced before.