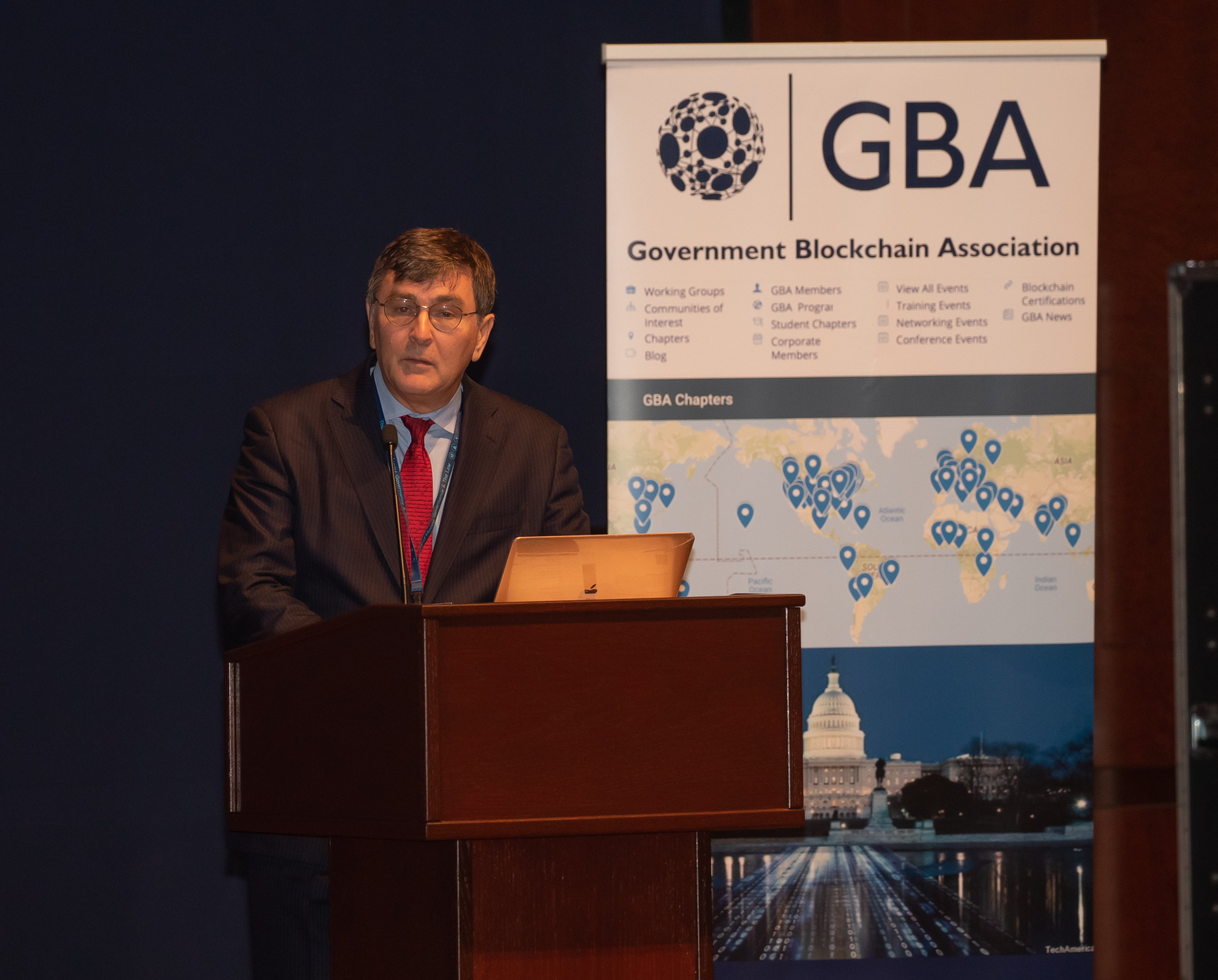 GBA Global's incredible blockchain event, "The Future of Money, Governance, and the Law" was just a few days ago. And yes, we believe it's safe to say the event more than lived up to the hype.
Located in the auditorium of the U.S. Capitol, the event was a who's who of blockchain leaders and innovators, and our team was thrilled to have been invited as guests. While there's always a lot to learn from forums with thought leaders that have helped shape fintech and bitcoin as we know it, there were a few particular takeaways from this year's event that really put a whole new spin on the importance of the blockchain community, and the impact that brands like ours are making on a global scale. As a team that's as diverse as we are driven, there's nothing we love hearing about more than the global implications of our work and possible applications for the future. GBA certainly didn't disappoint.
Blockchain and healthcare may get along after all
One of the most riveting panelists of the day, Dr. Ann Ingraham indicated a novel use for blockchain in healthcare information systems. Citing issues with inconsistent data across different states, cities and counties, Ingraham suggested a blockchain solution that would effectively aggregate data in a decentralized framework, accessible by healthcare professionals when needed for a patient with an otherwise inconsistent or spotty medical history. The fact that the technology is both already available and has been proven to work by institutions like us here at BitLeague make a suggested implementation like this one incredibly conceivable and relatively easy to execute. In fact, the hardest part may simply be getting hospitals to agree to release information for the database.
Innovation will remain the catalyst for blockchain growth
Innovator, engineer, and entrepreneur Daniel Larimer is known the world over for having founded some of the most successful blockchain companies to date. But what may not be known is just how driven by change and innovation Larimer is. We were thrilled to hear that Larimer cites innovation as the biggest driving force behind making blockchain more mainstream, educating the public and decision makers on the benefits of decentralization, and fast tracking the acceptance of blockchain by the masses. As a pioneer in the bitcoin space specifically, the team here at BitLeague has worked hard to push the industry envelope while providing unparalleled experiences that encourage our clients to continue using and championing bitcoin themselves. Larimer's assertion that it's our kind of work and due diligence in the blockchain space that's leading the charge is simply confirmation that what we're doing isn't just right-- it's absolutely necessary.
Other incredible speakers at GBA's star studded event included Tim Draper (arguably the most important man in the history of blockchain awareness) Bryant Nielson, Nadeem Ansari, and more. With plenty of time to network and congregate with fellow crypto pioneers and companies making a serious impact on the blockchain community as well, the BitLeague team was right at home for the duration of the day. There's certainly something to be said for an event that pairs the complexity of blockchain with enjoyable, interactive discussions and networking experiences designed to help companies make the most out of their time there. For the team here at BitLeague, we were absolutely thrilled to learn what we've known all along-- that it's teams like ours that are making the difference and raising the bar in blockchain, cryptocurrency, and bitcoin as we know it.