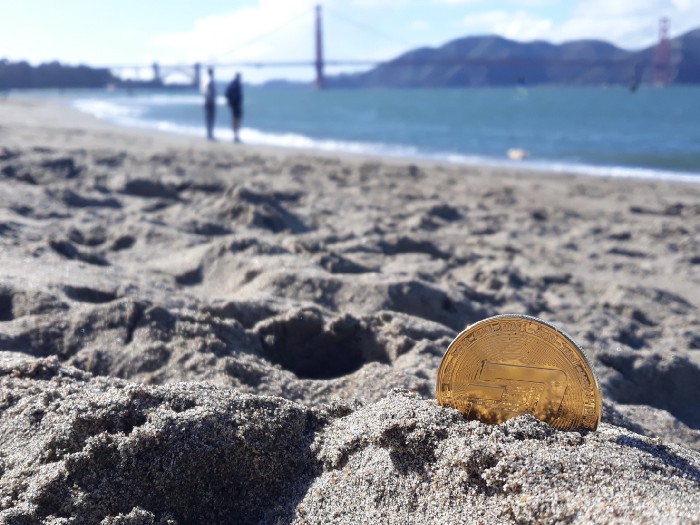 One of the biggest misunderstandings about bitcoin is how it actually works. As a cryptocurrency, bitcoin is one of the very few products controlled solely by the public and its users. This means that the bureaucratic, conventional rules that govern currencies like USD don't apply. In short? Free bitcoin doesn't just exist. It's easily available, and can help you increase your holdings without having to shell out big bucks. Through platforms like ours here at BitLeague, you can regularly and systematically earn free bitcoin, without doing a thing. Here's how to earn (and make the most of) free BTC!
Invest in a term deposit plan like the one here at BitLeague
Where other bitcoin exchange platforms charge fees and impose limits on the BTC you trade, BitLeague remains 100% free and guarantees interest through any one of our convenient term deposit plans. Invest your BTC for as little as 3 months, or as long as 36 months, and you'll earn from 5.8% to 9% guaranteed, year over year. This is the most reliable way to consistently earn free bitcoin. We leverage rich partnerships with our enterprise clients to consistently supply them with BTC, and, in turn, we share our profits with our individual customers by way of interest earnings. The best part about our term deposit plan? There are no fees, no penalties, and no fine print guidelines. Withdraw your BTC whenever you want, and pay nothing for early withdrawal!
Consider getting paid for things you already do
There are quite a few apps that will pay you in bitcoin for completing surveys, playing simple games, or even referring friends and family. While it pays to do your due diligence before signing up for any of these apps, there are many that are legitimate and a great way to earn a bit of BTC. Larger services like bitcoin.com offer bitcoin payments for playing simple games, apps like Sweatcoin pay you for exercising, and other platforms offer similar rewards for a number of activities. While most of the bitcoin payouts are very small, they are still free, and can be a great way to earn bitcoin throughout the course of your day. Heck, we've even tried a few!
Sell your BTC on the right platform
One of the most obvious ways to earn free bitcoin is to buy BTC low, and sell when the price gets higher. Of course, the only issue with this is that it can be impossible to predict when the price will increase. With BitLeague, our free exchange platform provides investors with a real-time view of the current bitcoin market, and allows you to make trades absolutely free of charge. There are no minimum exchanges, no limits to how many trades you can make, and no long waiting period to collect your money. We make getting paid off of cashing out easy, free, and fun!
Here at BitLeague, we've pioneered a platform designed to get you more for your BTC. Take advantage of free bitcoin, or earn some yourself with our term deposit plans. Exchange your BTC for free in minutes with our exchange platform. Or even take out a loan against your own BTC collateral for loan rates at the industry's lowest rates. Visit us at bitleague.com to sign up for your free account, and start earning BTC in minutes!