You have to create an BitLeague Account before you could enjoy our products/services.
To create your account, open BitLeague homepage at https://www.bitleague.com/, and click "SIGN UP" button on the top-right corner.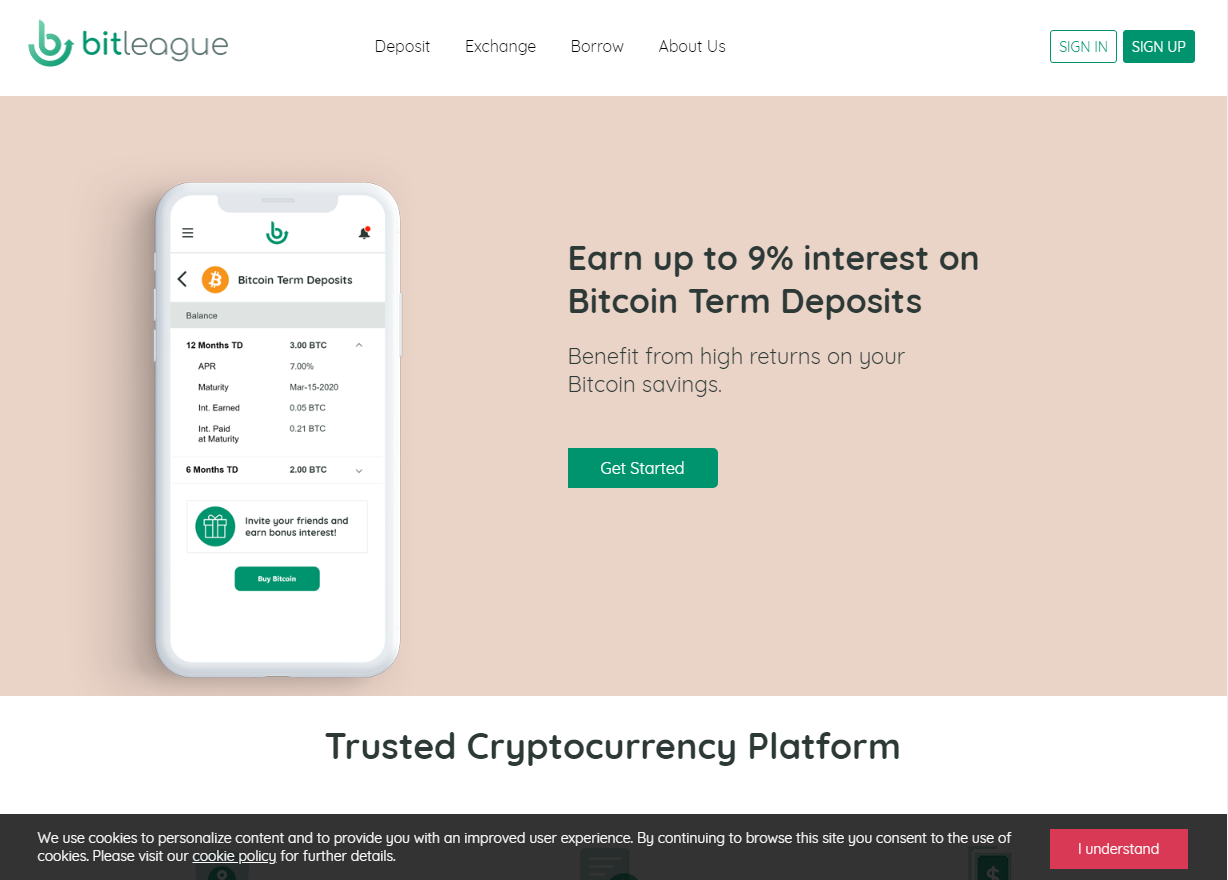 You will be shown the CREATE ACCOUNT page as below:

Enter your email address (required)
Create password for the new account (required): it has to be at least 8 characters, including both uppercase, lowercase and number(s)
Enter the invitation code you have (required)
Pass the reCAPTCHA, and check the box below to certify the age and agreement with the Terms of Services and Privacy Policy
Finally, click CREATE ACCOUNT button to create your account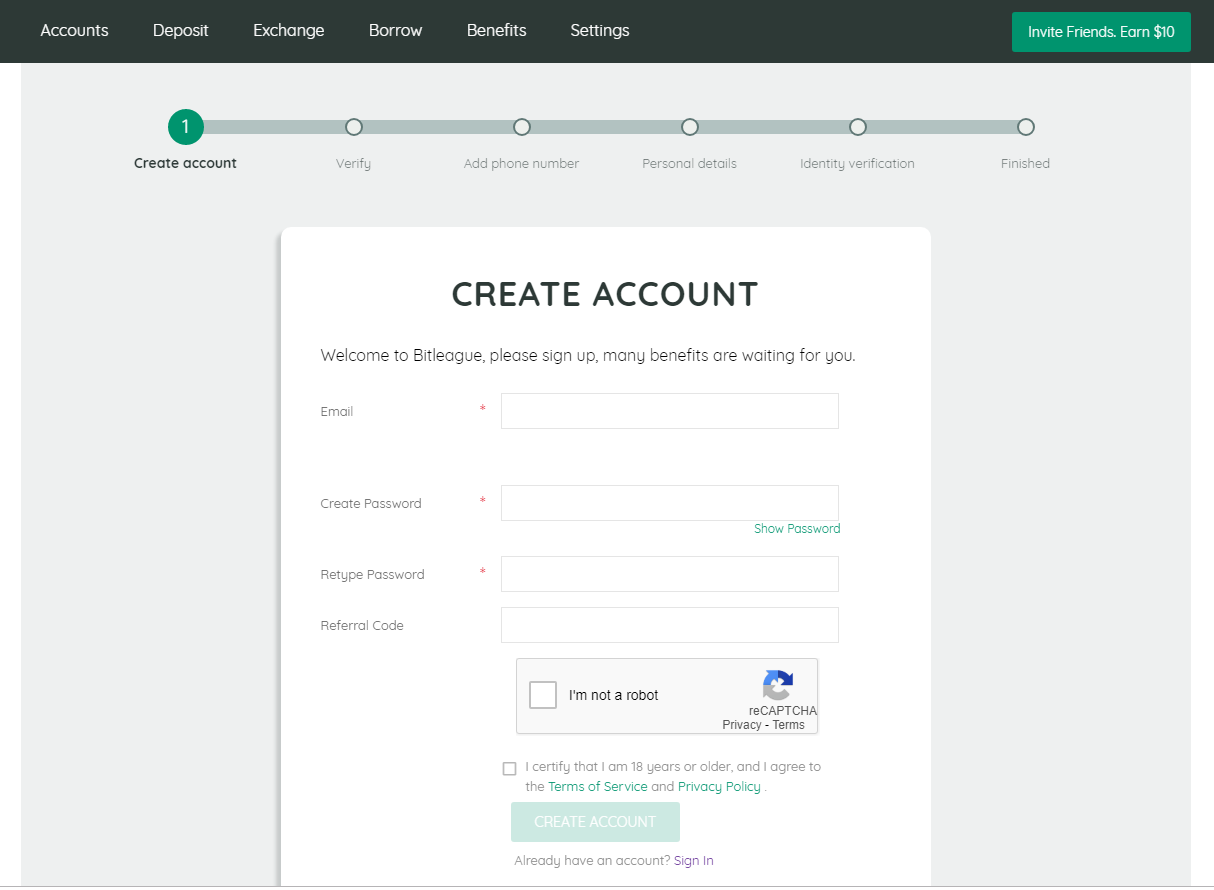 BitLeague will send you an email to the mail address you entered with a verification link. Open the mail you receive, and click "Verify Email Address" button to verify your email address. If it is successfully verified, you will see a message on BitLeague page as below. Click "Continue" to go on with registration.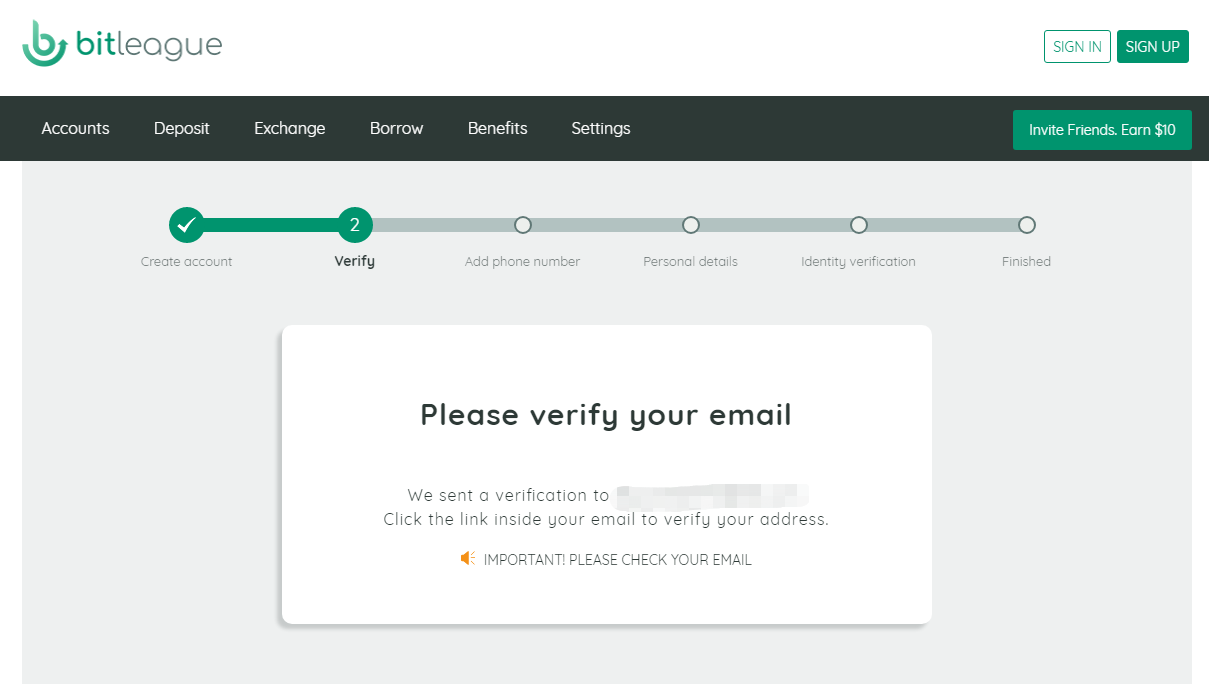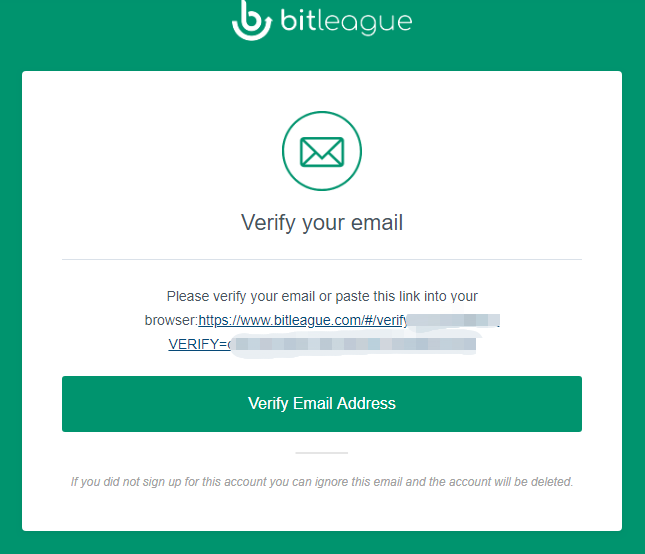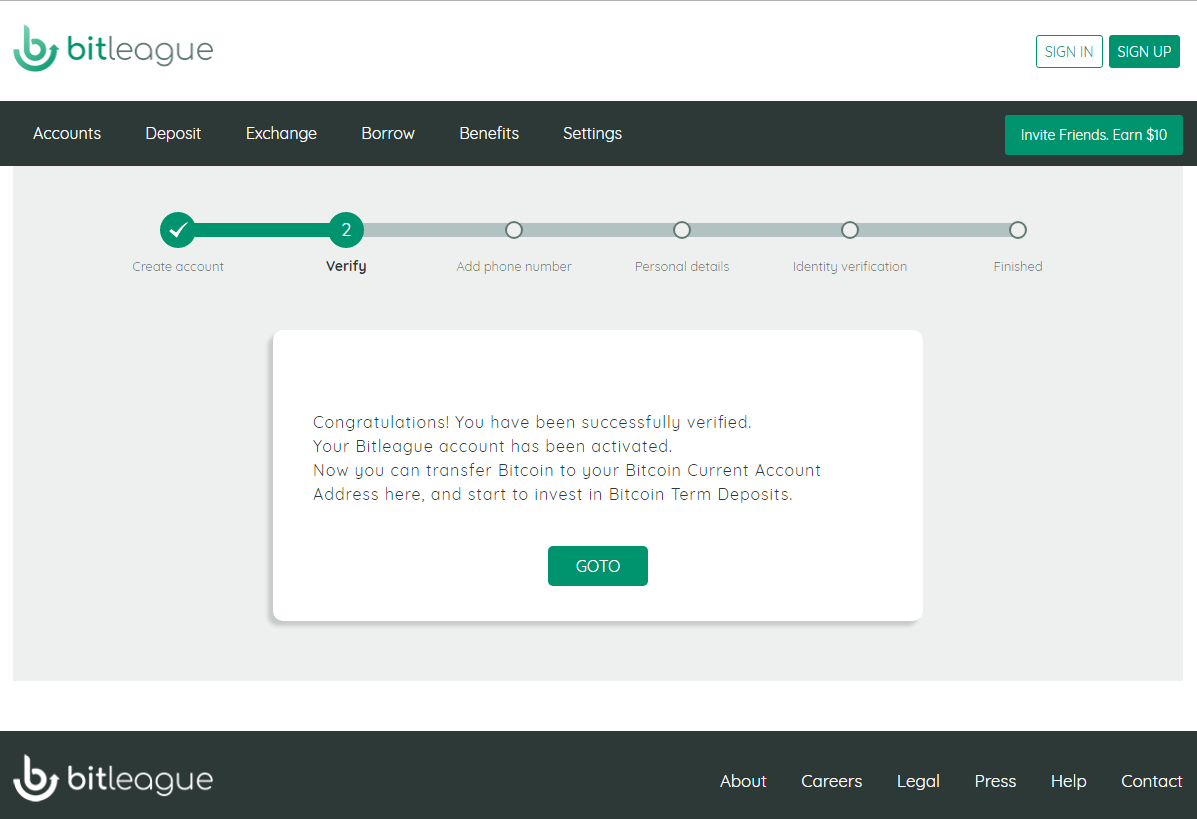 On the ADD A MOBILE NUMBER page, provide your mobile number to receive a short confirmation code. Enter the 4-digit code you receive below. Click "Clear" button on the right to re-enter the code when needed. Click "Submit" to complete the mobile binding procedure.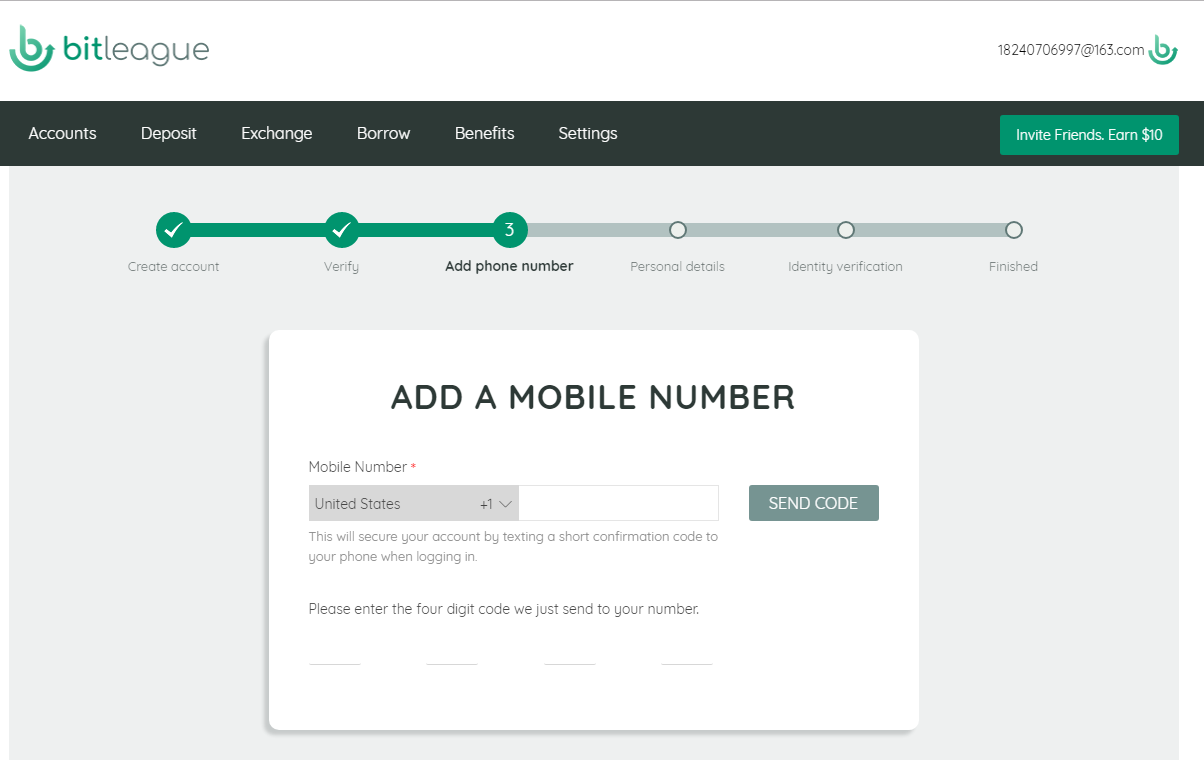 Now you are at the PERSONAL DETAILS page. Please enter your personal information. Blanks with red asterisk are required. After you finish filling in all the information, click "Submit" button at the very bottom of the page.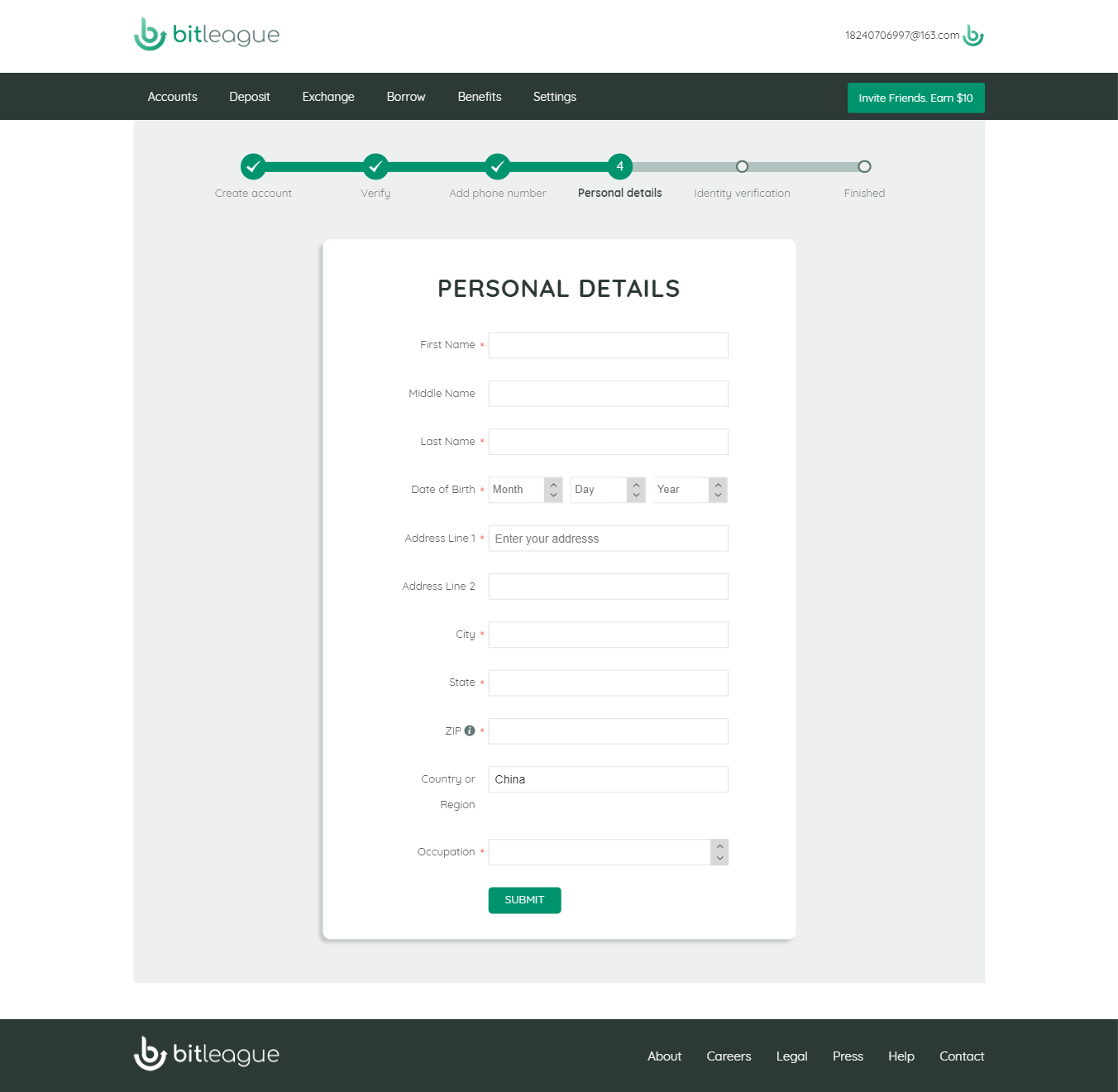 Now we need you provide documents to verify your identity. Please follow the instructions to upload your current government-issued identification. Click "Continue" to go on with registration.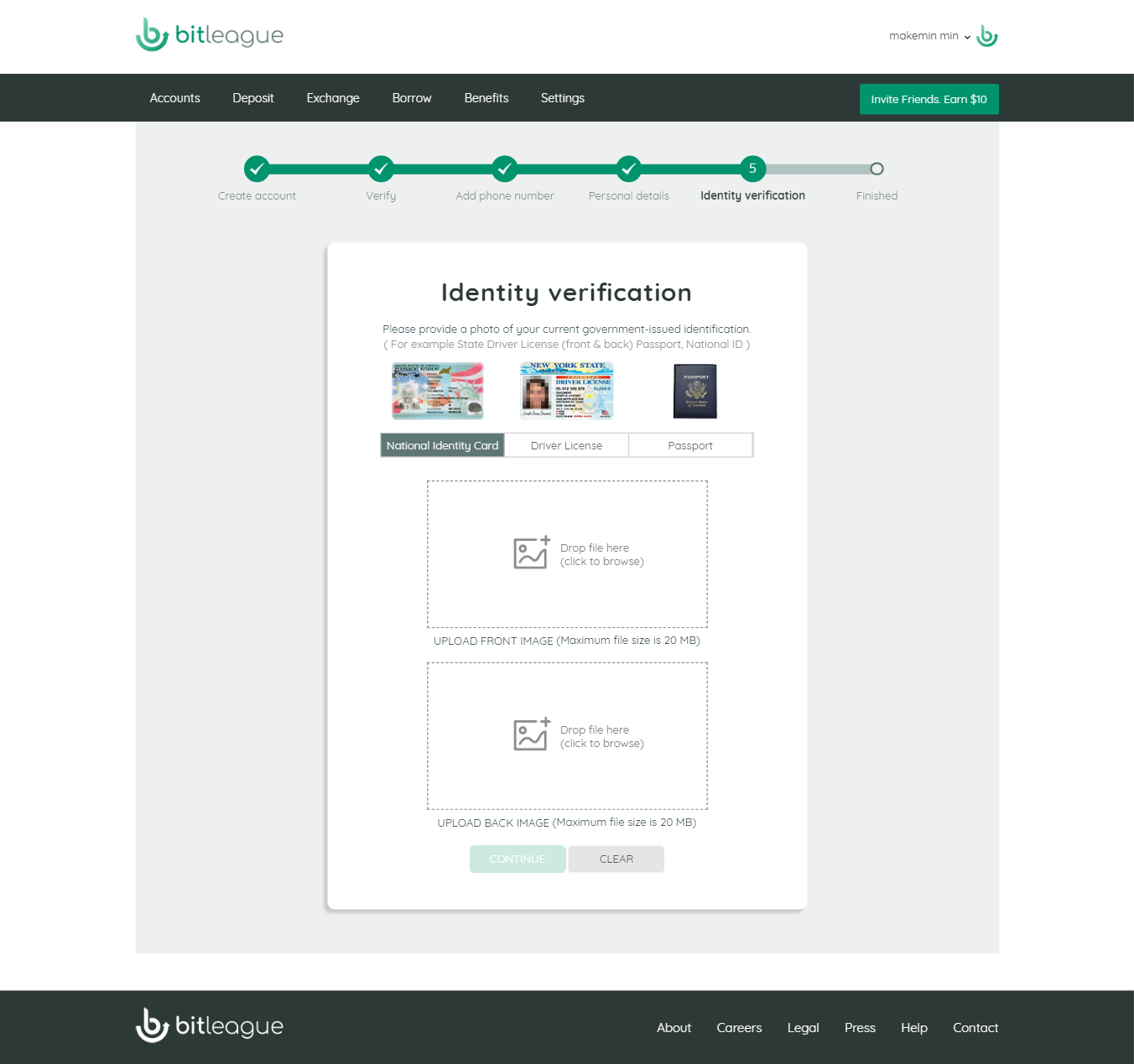 Now, all the required KYC information is submitted. We will be processing with your registration request soon. Please wait patiently. If everything is okay with the registration, you will be shown the following page. Your account are now activated successfully, and accessible to all the services and products on BitLeague.