Sign in your BitLeague account. Click "Accounts" tag on the main menu to land to the Accounts page. Click the "Account Details" button on the top-right corner.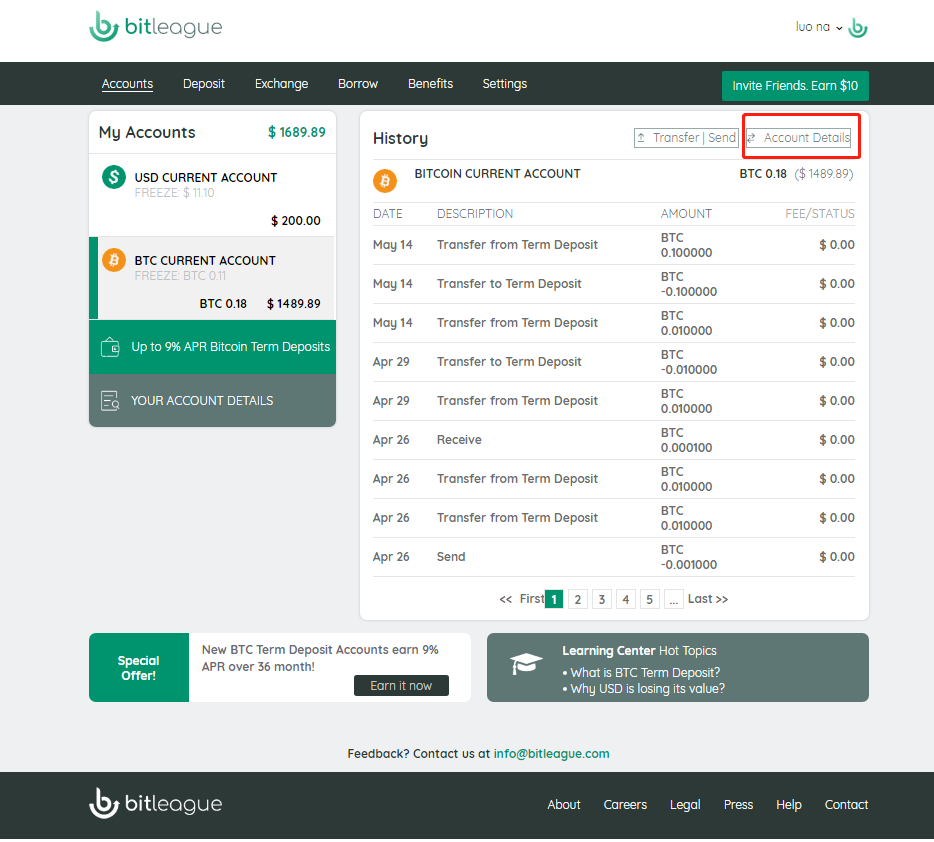 Following window will pop up. You will be shown the wallet address to which you should deposit your bitcoin to. You can click the button on the right to copy the address to your clipboard.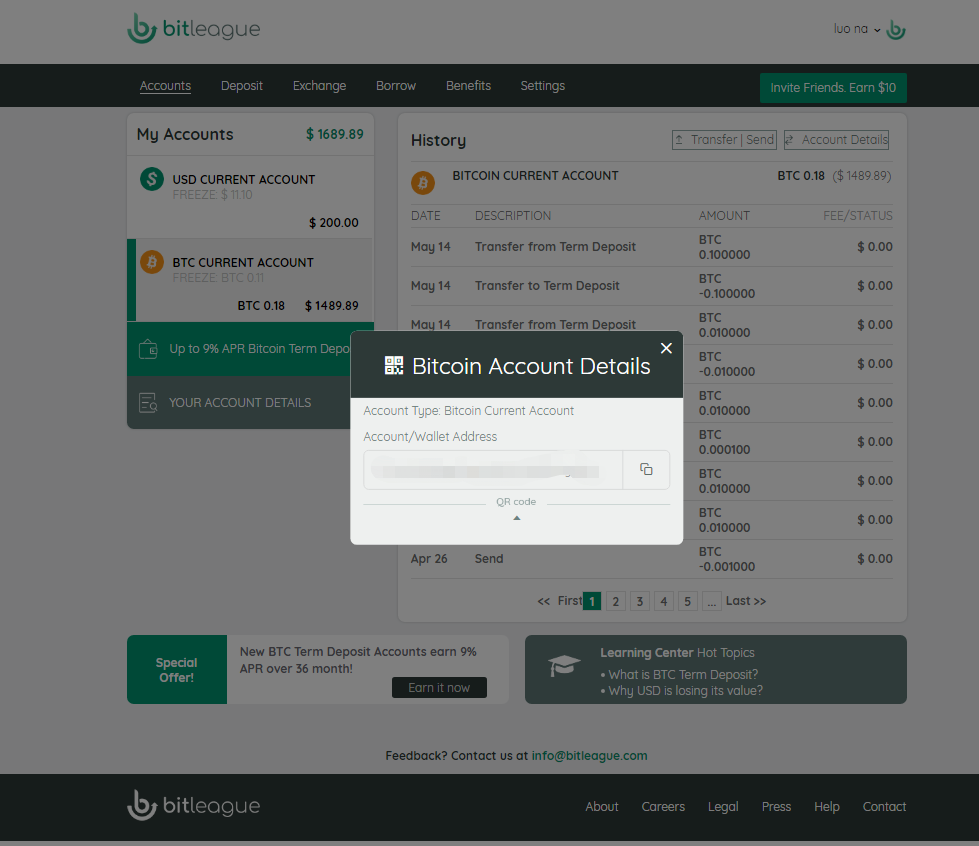 Or, you can click "QR code" at the bottom to get the QR code and scan it to transfer your bitcoin to current account.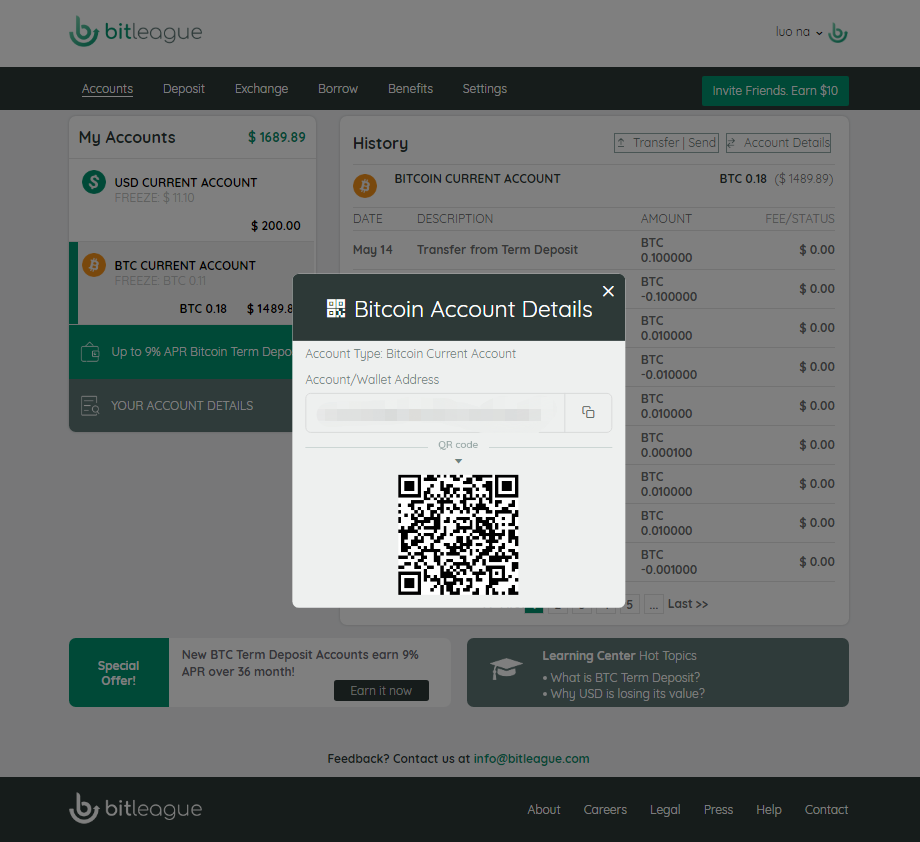 When you successfully transfer your bitcoin to your current account on BitLeague, refresh your Accounts page several times. The history of your transfer operation will be shown in the list.