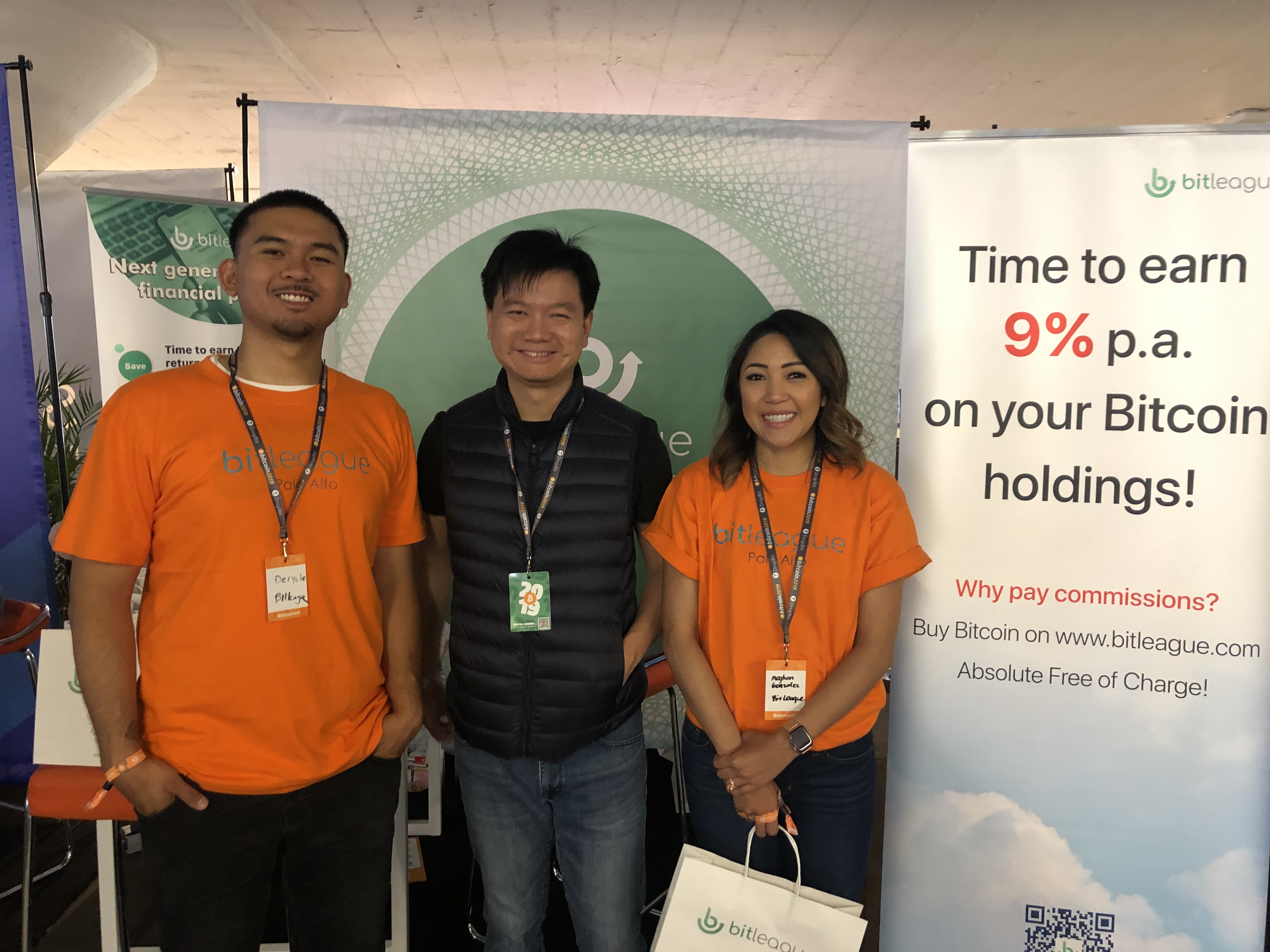 A few weeks ago, our BitLeague team had the incredible opportunity to not just attend one of the cryptocurrency community's biggest events of the year… but to sponsor it.
That's right. BitLeague took San Francisco for the #Bitcoin2019 conference, and boy, was it a blast! We learned a ton, but what was perhaps most exciting for our team was the opportunity to talk product and concept with some of the world's leading crypto minds.
As a company that launched its initial product just a few months before the conference, we were thrilled to be among the chief innovators in a crowded room of crypto movers and shakers— and we look forward to continuing to push the envelope as we challenge the status quo with products that keep our customers first.
As can be expected, there were takeaways galore from a jam-packed two days of stellar events. Here's what we learned.
Slow and steady really does win the race
We may have officially launched our initial platform in January of 2019, but it was the years of research and development prior to that made the platform what it is today. That might be what made it so rewarding to field attendee questions regarding just how we can guarantee such a high annual return, or how we're able to bypass all fees for our customers. The truth of the matter is that we've taken our time with our product, in an attempt to not only make it functional and efficient… but to make it a better choice for bitcoin. And our customers reap the rewards.
The competition is working to catch up
With a crypto banking concept the likes of which hadn't yet been introduced to the world prior to our 2019 launch, our team predicted that it would only be a matter of time before companies and firms attempted to employ some of the same strategies we had in hopes of bolstering their product offerings. Fortunately, #Bitcoin2019 showed us that as of now, there's still nothing on the market that remotely compares to the user benefits of our unique platform.
That's not to say that they're not working on it, however. As a matter of fact, while several attendees were astonished by guarantees like 9% annual returns and commission free trading, the concepts weren't completely foreign to them. Many of them had heard of other companies working on something similar. As we move on to even bigger and better customer-focused products, we're excited to have pioneered a playing field where crypto companies are once again competing for the customer's best interests.
The BitLeague model really is unparalleled
There were over 2,000 attendees over the course of the two-day event, and we're proud to have had many of them opt to download our app or sign up for our platform online within seconds of hearing what our company had to offer. Again, we've always focused on the customer, and it was refreshing to see experienced and novice bitcoiners alike agree on the power of a platform that gave them not only more returns for their holdings— but also had the capacity to guarantee it. While we certainly don't consider ourselves the only forward-thinking company in the crypto-space, we're thrilled to be transforming the status quo.
#Bitcoin2019 was an incredible event, but it was only the first of many for an organization determined to redefine the bitcoin experience for the masses.
We can't wait to see what's next!