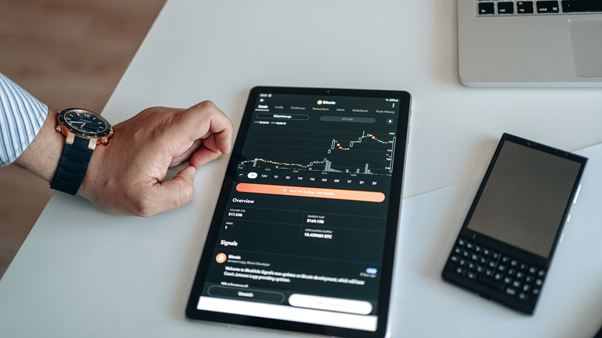 If you haven't heard the recent rumble from the jungle about bitcoin and other cryptos, come on out from under that rock, because it's time for a wake-up call. Cryptocurrencies have been around for a while now, and they're here to stay.
Bitcoin was the first decentralized crypto to launch, back in 2009. Since then, literally thousands of new cryptos have started and trading is on fire these days with no end in sight.
You're a forward thinker, a savvy investor, looking to jump in the crypto game. After all, it seems like everywhere you go, people are talking about bitcoin. Just last week, billionaire entrepreneur Elon Musk threw the full support of Tesla behind bitcoin with an 18-billion-dollar investment.
So how do you get your piece of the pie? Where, when, and how can you buy and trade bitcoin? Heck, can you even buy anything with crypto? How can you turn your crypto investment into cash?
Let's talk about trading platforms, what they are, how to find a good one, and a few key questions to ask yourself while making your decision.
What's a trading platform?
Just like the stock market, crypto companies use online trading systems and software that allows individual users to buy sell, and trade digital currency. These trading platforms provide live market signals generated by algorithms that comb through purchasing data at lightning speed.
Each platform offers a proprietary interface that generates real-time buy and sell signals based on the data these platforms can crunch. Because the data is filtered by a computer, it's much faster than a manual calculation, giving the end-user an advantage over the competition.
Is it free?
How much does it cost to buy sell or trade bitcoin? It shouldn't cost you a thing. After all, bitcoin was created for the everyman. More specifically, though, while the actual purchase of bitcoin doesn't cost any more than the purchase itself, many trading platforms add fees and commissions to buy and sell on their platforms.
Look for a platform, like BitLeague, that stands apart from the pack. We let users buy and sell without collecting a cent in fees or commissions. In fact, we were the first and we're still one of the only digital currency exchanges that charges users absolutely nothing in commission or fees.
Are there any fees or minimums?
As mentioned above, lots of trading platforms generate revenue with tricky fees and minimums (where a platform requires a certain-sized deposit in order to use the services).
The way we see it, though, the whole idea behind crypto is to provide decentralized financial options to everyone. Options that don't depend on things like governments and stipulations to keep them afloat. When looking for the best bitcoin trading platform, avoid those that claim to be free, but end up costing you when you read the fine print.
Here at BitLeague, we offer a cutting-edge trading platform with no hidden fees, minimums, or commissions… and that will never change.
On top of that, our platform boasts the highest guaranteed returns, digital currency fixed-term deposits, and the lowest borrowing rates in the industry– so, in a way, we're free + a whole lot more.
Consider turnaround times
BTC value is only rising year over year. But it's important to consider how that value will translate into cash you can use now.
With the right trading platform, it's easy to turn your crypto into cash or trade it for another currency. Again, read the fine print when signing up with any crypto company. Most will indicate how long it takes to process a cash-out, and steps you can take to speed up the timeline (like verifying your bank account).
At BitLeague, turnaround is quick and easy. While many other platforms force you to wait days to cash out, BitLeague processes most trades in 24 hours or less. That means you get the cash you want immediately.
When it comes to any kind of trading, every trader should be thorough in their research, and understand that currency isn't an exact science. All trades come with risks and each participant should educate themselves on those risks before deciding to invest. With that being said, at BitLeague, there is no fine print– which makes things a heck of a lot easier.