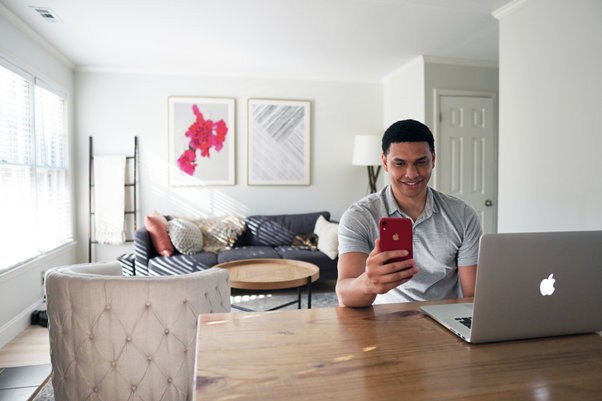 The way you use bitcoin heavily depends on your situation.
If you're interested in a long-term investment and savings option that will protect your currency without the involvement of the banking system, bitcoin is one of your most obvious options. And if you're looking for a way to realize huge gains in a smaller window than traditional stock options allow, then bitcoin is also a great way to go.
In either case, bitcoin is the currency of the future. It offers a way to digitally store your money, make peer-to-peer transactions, and manage your investments without the need for a broker.
However, if you aren't using the best crypto wallet available, your investments could be at risk.
BitLeague is one crypto banking solution that makes investing and trading bitcoin fast, simple, and secure. Our easy-to-navigate app, best-in-class no-fee policy, and industry leading guaranteed return rates are designed to not only take the stress out of investing crypto– but to make it even more worthwhile!
What makes BitLeague different?
BitLeague secures investments with over $100 million in FDIC insurance, making it one of the safest crypto-banking tools on the market.
We're based in the U.S. and have partnered with established names in cryptocurrency, such as Galaxy Digital, Prime Trust and Genesis Trading to bring you the most effortless, secure service possible.
We weren't the first company to offer a crypto wallet designed specifically for bitcoin, but we do strive to offer the most options and the highest level of security on the market.
Here's why our crypto wallet is the best choice in the industry right now:
Easy to use - BitLeague ensures that you can always view your balances, make exchanges and complete withdrawals quickly and easily with our intuitive app. Users can make transactions 24 hours a day, so you won't be boxed in by traditional working hours.
Free - You won't be charged any fees for signing up or on purchases and withdrawals. We also don't charge penalties on early withdrawals from your our trademark term deposit plans. If you need to withdraw early due to a change in your situation or because of market fluctuations, you will not be penalized.
Secure – We offer the most secure bitcoin wallet available– period. Physical assets are stored deep in a warehouse facility, protected by multiple layers of security. Additionally, your investments are backed by millions om FDIC insurance.
Fast – We allow you to quickly exchange your bitcoin, in most cases within 24-hours. You can also obtain affordable, interest-only loans without the use of a middleman. The BitLeague app also connects well to other applications for fast transfers.
Versatile - If having options is important to you, the BitLeague crypto wallet is your best option. You'll be able to buy and sell bitcoin commission-free, while earning passive income with the most competitive Bitcoin term deposit plan on the market!
What Sets BitLeague Apart
Our company distinguishes itself by offering high interest return rates that are guaranteed, which really does make our term deposit feature quite unlike any other option on the market. Additionally, our BTC loan program offers among the lowest rates in the industry, and our fast, no fee exchange platform can't be beat.
We also take security seriously. We offer helpful tips for cashing out, such as reminding clients to exchange their bitcoin back to traditional currency using the same bank account they purchased it with, and confirming user identity at random to maintain the integrity of accounts. Without interfering in your day-to-day transactions, we do our very best to keep your account and experience secure.
If you're looking for the best crypto wallet on the market, BitLeague is the very best option available. See our difference for yourself by registering for a free account in seconds!